10%
of a person's chance of survical reduces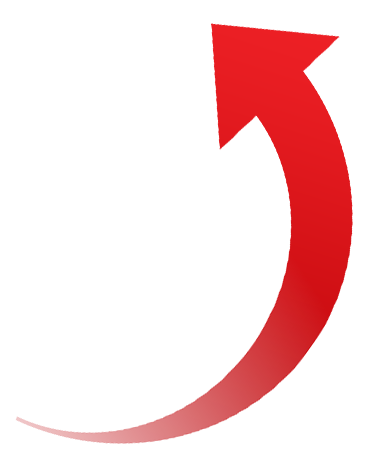 10% of a person's chance of survical reduces
Ever caught in a situation to save a life?
With basic first aid CPR, yes you can!
Learn & Create
A Difference With CPR/AED
Be prepared for every emergency by getting trained by professionals to master First Aid CPR & AED!
You need CPR/AED training to meet any emergency that might occur in life. We at Staying Alive CPR offer certified Blended Learning training on First Aid, CPR (Cardio-Pulmonary Resuscitation), & AED (Automated External Defibrillator). We aim to provide CPR group training and help all participants gain competent CPR skills to help boost their confidence. so they're well-prepared for an emergency. We provide essential basics for CPR training materials for First Aid & Basic Life Support, which is another term for CPR. You will be trained by professional teachers, master skills of CPR/AED and First Aid.
Want to recommend First Aid CPR to someone you think might
need to help out professionally?
You don't need to have a medical professional to learn First Aid CPR. You can still make a big difference even if you're just a common man. Staying Alive CPR will always be there for assistance, with our highly qualified First Aid instructors. Our CPR & AED classes will provide you with the material and knowledge to help you save lives, reduce suffering, and increase the individuals' chance of survival. Our heart saver First Aid/CPR and AED course can educate you enough to enable you to aid someone who needs first aid, CPR, and deploy AED in a safe, timely, and effective manner. Even if you're not a medical professional, you still need to learn about first aid for work or can use it for everyday life, rest be assured we train people with absolute perfection.
You can explore our in-person training classes that will provide you right information and skills that you need to help adults and children during an emergency. We provide CPR classes in NYC, we have the best-in-class instructions and knowledge to make sure you feel comfortable with the skills you learned. One of the most commendable things about first aid is that it gets completed in a short period. With First Aid and CPR training, you will know what you can do for individuals timely.
What are you
Waiting for?
Get your training right now!
What are you
Waiting for?
Get your training right now!
First Aid CPR Training Is A skill That You must Have
Having CPR training, you will get hands-on information and skills to assist adults, children, and infants during breathing and cardiac emergencies. You can choose an in-person blended CPR training if desired, our instructors will provide information for you that will be engaging and effective at the same time. We at Staying Alive CPR not only train non-medical professionals, but also healthcare professionals. You can take our HeartCode
ACLS
(Advanced Cardiovascular Life Support), and PALS (Pediatric Advanced Life Support) which is only meant for medical professionals. Like any other first-aid training, CPR certification doesn't take too much time, and it can equip you enough to make a difference in a life and death situation. If you have a CPR certification in your hands, you can save lives and envision a world where no one dies to some extent from a cardiac arrest. Millions of individuals and healthcare professionals trust the value of ARC's CPR training; thus, you can completely rely on us to become a participant in our lifesaving mission in life ahead.
Benefits of
AED Training?
CPR & AED classes can go hand-in-hand. This combination of combined learning is known as Blended Learning AED/CPR. In the following course, you will learn: When and how to use an AED? The best part of AED training is that with a combination of CPR and AED usage, you can provide the greatest chance of survival, compared to just CPR only. You must be keen on some safety measures when using the device, especially when it is analyzing or defibrillating the person's heart. You can find CPR/AED in-person training near Brooklyn too. In AED you must make sure everyone's hands are clear from the person, including yourself. If someone is touching the affected person, they can get shocked too. There are courses like ACLS or PALS which go in-depth with AED usage.
Choosing Staying Alive CPR in NYC will be the finest decision you'll ever make in your life. Why? It is because we assure our participants get free CPR training in Brooklyn NY.
Here is why you should opt for us:
Introducing competitive learning for you!
We make the First Aid CPR learning process feasible for our students to complete the lectures at their convenience and come to class for one or two hours to demonstrate the hands-on skills. Our course structure is unlike a traditional format course in CPR group training, which is five or six hours in class..
Yes! We Do Offer Blended
Learning Courses.
Blended learning consists of two parts one is online interactive lectures and another part is in-person hands-on skills practice. See the background of Blended Learning:
How Has The Term Been
Coined?
Today is always been different from tomorrow! There is always be better and more defined ways of learning in the future as well. The concept of Blended learning is a new approach in the education system allowing online educational tools and opportunities for interaction online with traditional physical classroom methods. This concept provides the physical presence of both teacher and student at the same place or online, with some elements of student control over time, place, path, or pace.